What is Pick to Light?
Pick to Light systems are picking assistance systems that employ Pick to Light systems light modules. Plant and distribution center operators simply walk to the locations of illuminated modules and pick the displayed number of products. The instructions provided by these Pick to Light systems light modules make picking work accurate and speedy.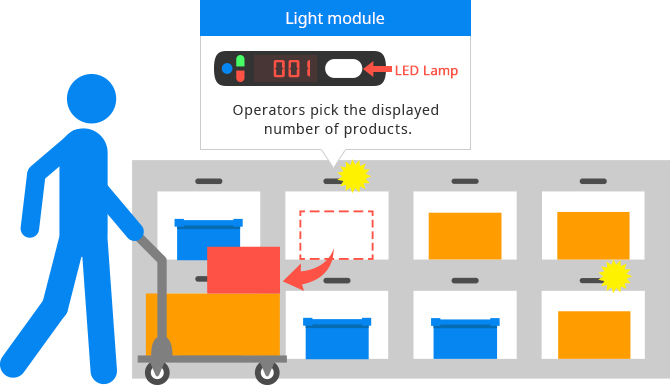 Peak Corporation provides optimal solutions and products that meet customer needs in four areas: product category, industry, and desired solutions and systems. Each and every solution can be paired with others.
Top 3 Issues in 3PL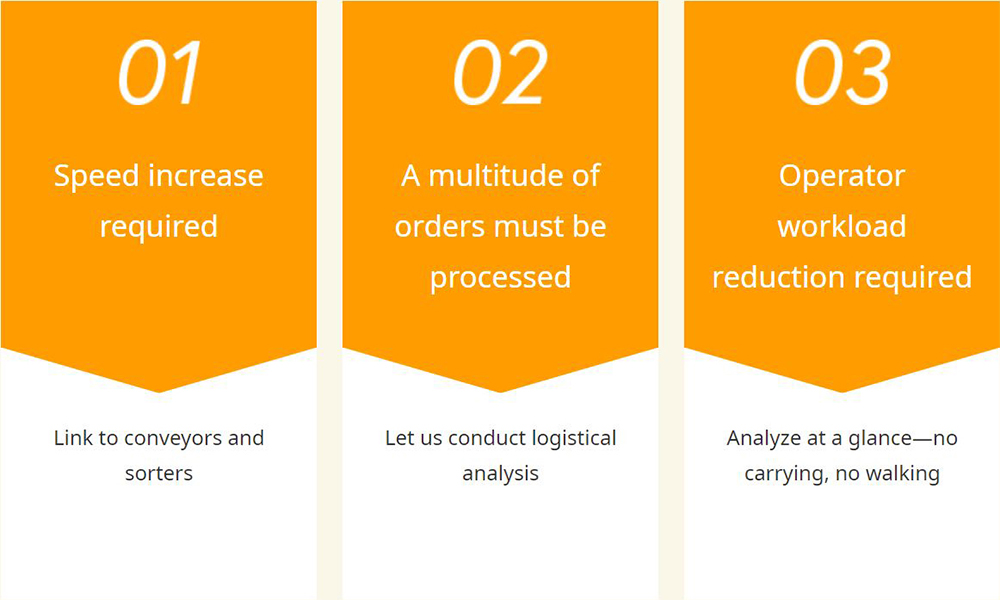 Top 3 Issues in E-commerce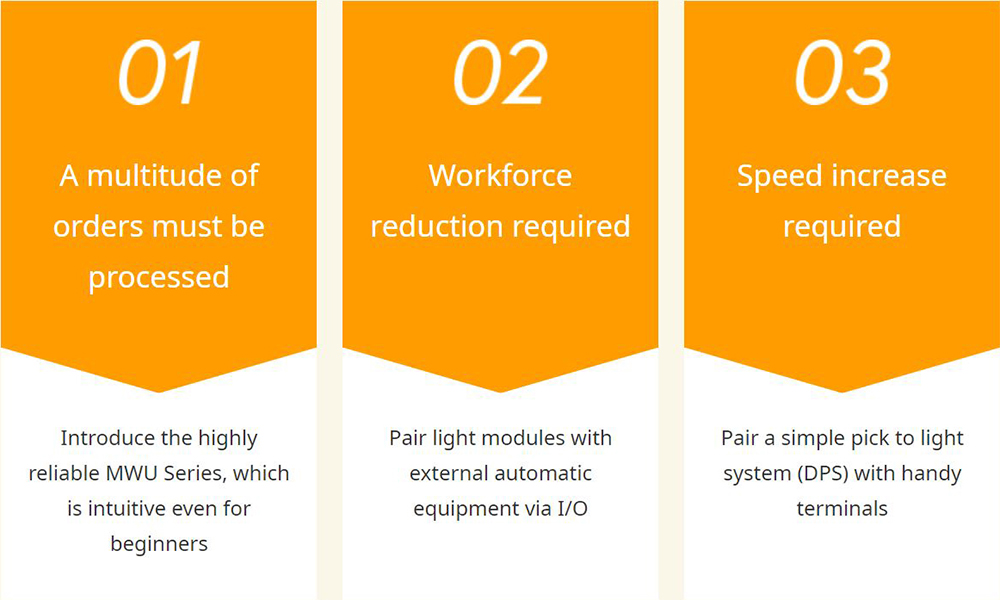 Top 3 Issues in Company-Owned Warehouses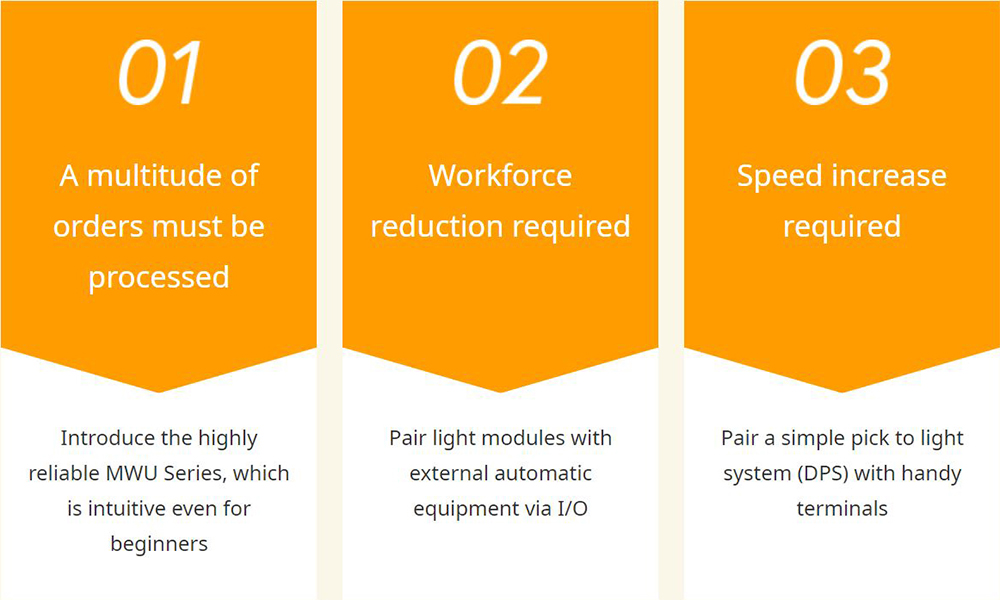 Pick to Light VIDEOS